Island Time Cleaning & Construction, LLC
We are a growing construction company with many years of experience in various areas. With our entrepreneurial spirit, we are developing a new industry of hassle free, start to finish, without multiple companies touching the job. No matter the job size. We want you to experience a completed job with trust, and knowledge that its going to be done to standards. Not just yours, but ours as well. We are dedicated to providing high quality service. Keeping up with the modern trends, but keeping the old school values at heart.


Vision
To be the leading local contractor in Eastern North Carolina. From storm related repair and recovery to project and home maintenance. We are local, trusted and reputable source for your service needs.


Mission
Our mission is to satisfy our clients through excellent service, integrated solutions, and the highest quality. We are focused on long-term relationships with clients delivering our promises.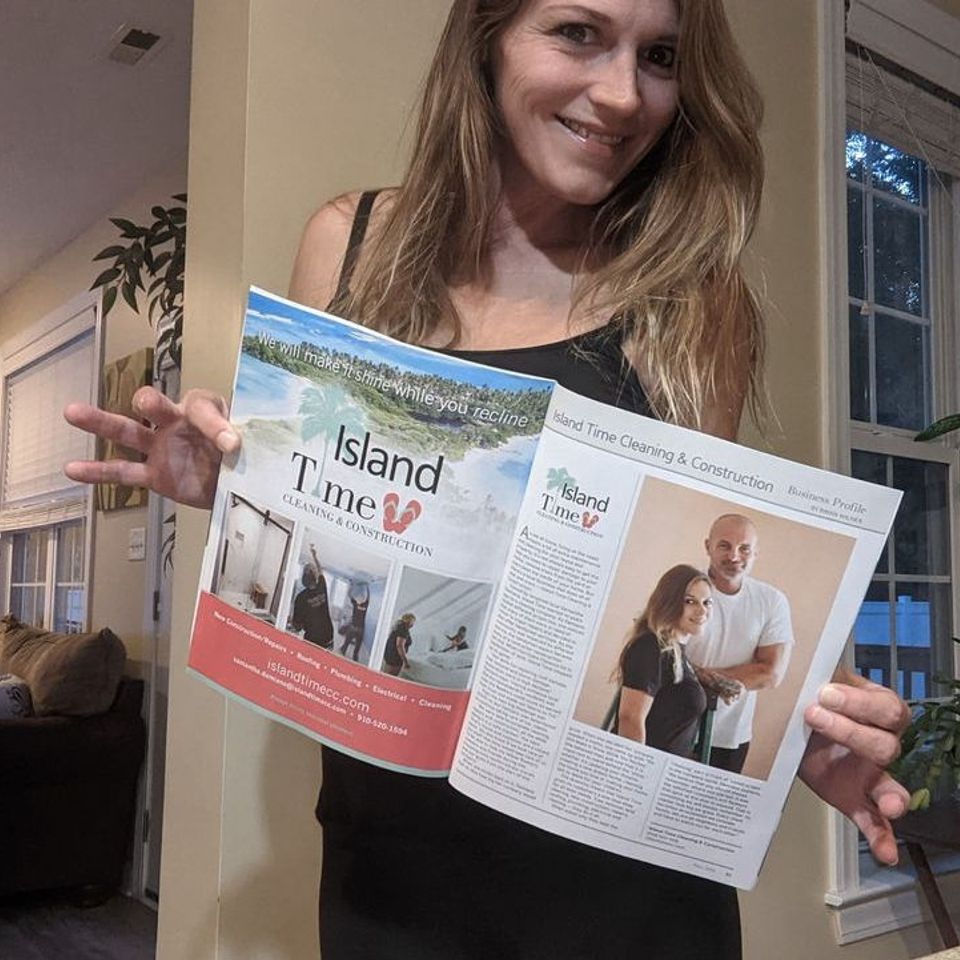 Locally Owned & Locally Trusted
As we all know, living on the coast means a lot of extra maintenance and cleaning for your home and property. It's not always easy to get the help you need to repair damage to your home, remove trees from the yard or even clean the inside of your home. But there's a local business that does all of that and more - Island Time Cleaning & Construction. Owned by longtime local Samantha Martin, Island Time started 10 years ago as a cleaning company. (read the rest by clicking below).